- Beauty
Giorgio Armani Beauty invited my friends and I to a night out to sample their newest Si Passione fragrance …
- Beauty

The Beauty Suite at the Toronto International Film Festival takes us behind all the red carpet action where the stars and influencers go to get ready before a big night on the town!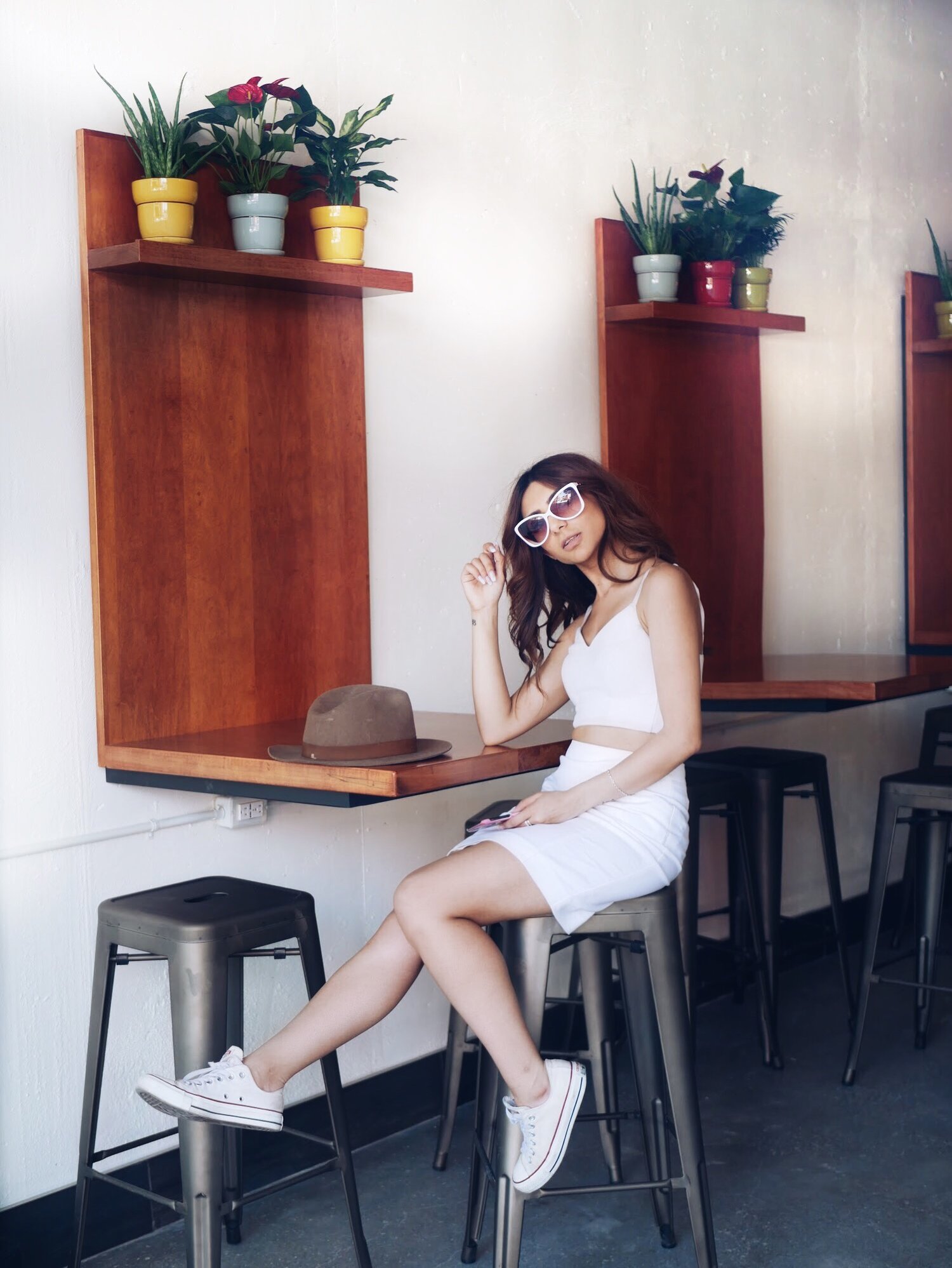 - Style

I love summers in Toronto, the city is buzzing with tourists and locals on patios and coffee shops. Since we get so many months of cold winters one has to make the most of the heat!
- Food & Travel
My first time in the big apple for New York Fashion Week staying in Soho, Manhattan at the Arlo Soho Hotel.
- Beauty

I just love March! It's the month of my best friend's birthday and just like last year, Chanel held its annual pop-up at Holt Renfrew
- Food & Travel

Waking up to a box of ELXR juices was such a refreshing feeling! Usually, my morning routine consists of waking up and heading to the coffee maker! But lately, I've been trying to make the switch …
- Style

I can't help but feel that 2017 is going to be the year for big changes and progress!! However, it all starts with a dream …
- Style

Weekdays between work and play call for some mix and match between monochrome basics …
- Beauty

I think every girl can agree Sephora is a luxury at times and when the items add up it can be a whole lot. I like to mix my high-end products with drug store bought finds all the time! …
- Fashion

Music festivals are super unpredictable! One minute it's sunny and beautiful out and next thing you know its pouring down rain! Over the course of the summer I've had a few festival fashion favourites that have stuck by me. Items that I have added to my wardrobe that allow me to mix and match with other outfits due to their versatility …